I'm Quick Whit, a small girl from a small town in rural Tennessee, currently living in the Washington, D.C. area. I started blogging during my first-ever trip abroad to teach English in Japan for a summer in college, and 11 years later it seems I've never unpacked!
My hope is to inspire other small town folks (or big town folks!) to experience the world. Seeing how others live, work, eat, and interact changed my life and grew my faith in ways I never knew possible, and that's my hope for you. Anyone can travel with the right strategies, so learn from my missteps, whoopses, and OCD tendencies to find out how! You can also subscribe to the blog and follow me on social media for more!
Facebook: facebook.com/quickwhittravel
Instagram: @QuickWhitTravel
Twitter: @QuickWhitTravel
Follow me on Blog Lovin'!
Where has Quick Whit traveled to so far? So much to see!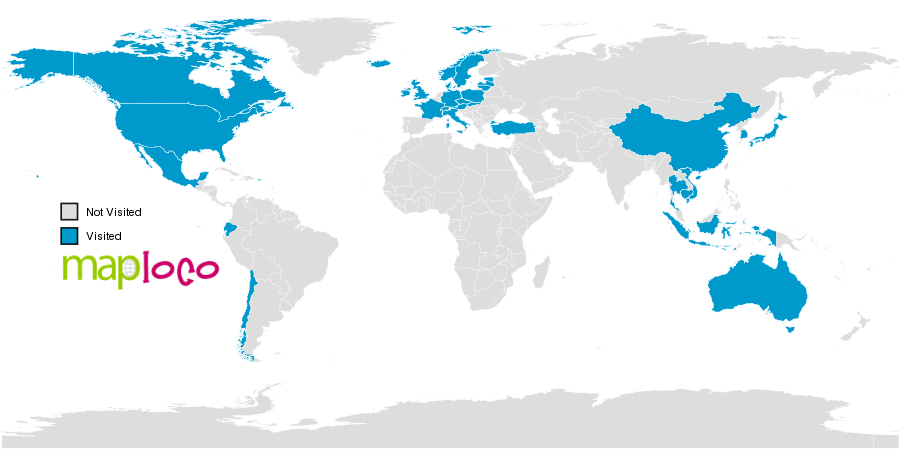 Create Your Own Visited Countries Map